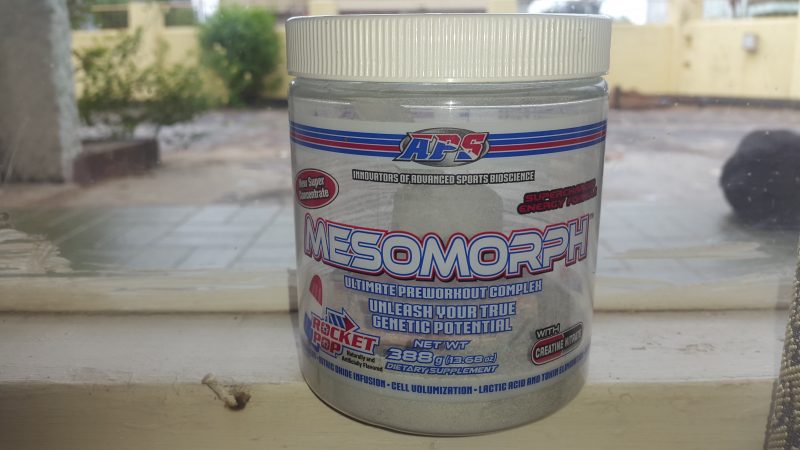 Mesomorph Review – One of the best pre workouts available
APS Nutrition has a couple different supplements to help you build muscle and Mesomorph is their performance preworkout. Mesomorph may be one of the hardest pre-workout supplements to review, because the definition of a "good" pre-workout will vary from person to person. A preworkout that i worship might not have the same effect on you, so I will try my best to make some sense of my grading scale and explain my ratings.
Let me start by saying that i am not new to pre workouts at all and have used all the popular preworkouts that are being sold and discontinued.
pre workouts like jacked, hemo rage(old and new one) white flood, n.o xplode(newby preworkout lol) superpump, muscle marinade (my all time favorite) and a bunch of others that i cannot name because i forgot the names .Trought out the years of using preworkouts I have learned what to expect by reading the ingredient label. Trust me i have a pretty good grasp on my stim tolerance.
I can say that mesomorph is on hell of a strong pre workout and is my replacement for muscle marinade , i like mesomorph but i still haven't found one preworkout that beats muscle marinade period.
APS Nutrition Mesomorph Ingredients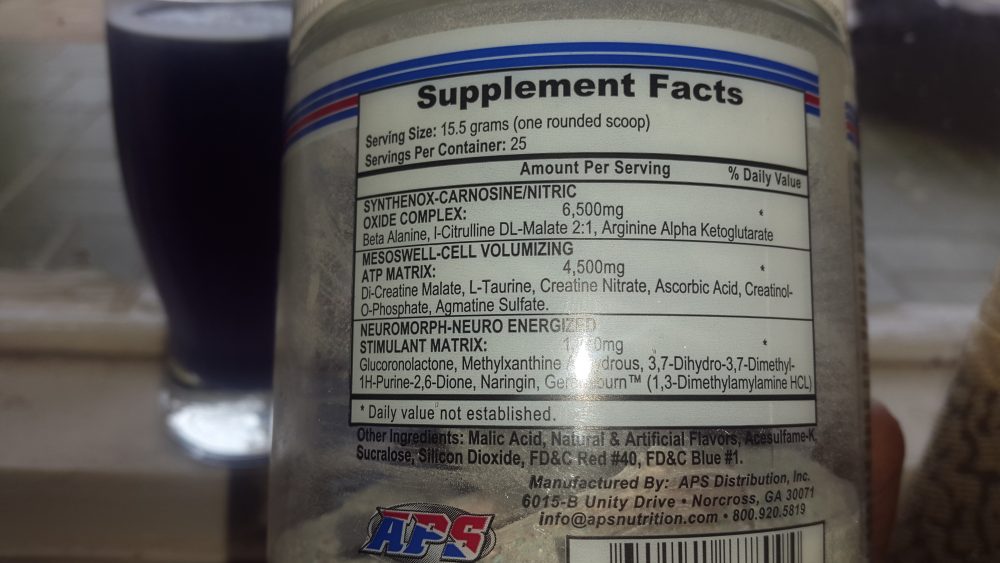 Mesomorph by APS uses cutting edge ingredients such as 1,3 DMAA(1,3 Dimethylamylamine), creatine nitrate, beta alanine and citrulline malate.
All ingredients that have shown to increase energy, strength and endurance to help you build lean muscle mass.
[wpsm_comparison_table id="6″ class=""]
So the beta alanine, citrulline and arginine make up the complex, which are the main ingredients I want in my preworkout, these ingredients have proven to work.
For strength they have creatine nitrate and everybody knows that creatine makes you strong as hell. the creatine nitrate also mixes easier than monohydrate.
Overall, its got all the right ingredients to give you good results from multiple areas.
Taste/Mix-ability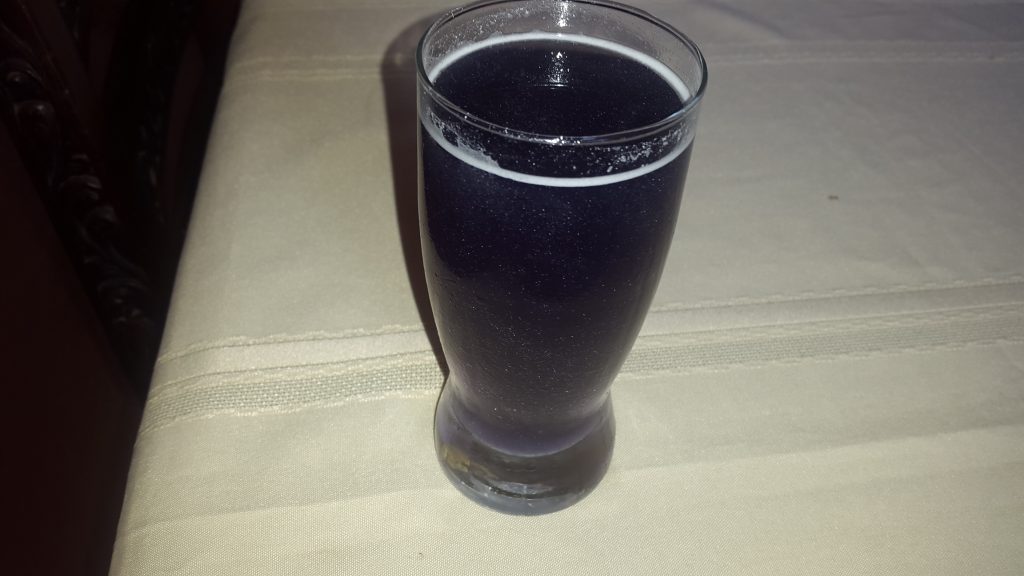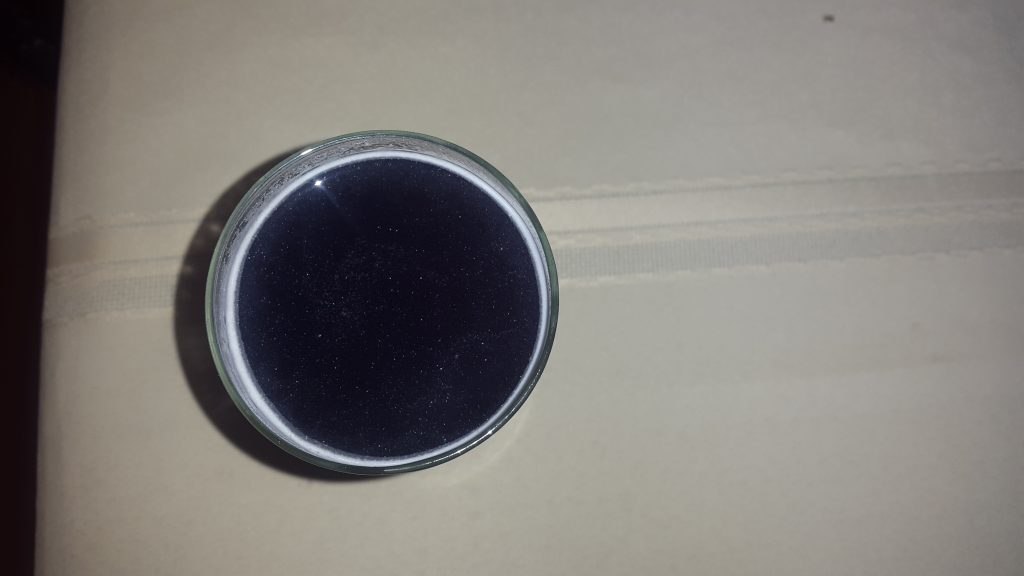 To 8 of the 10 people Taste and Mix-ability are more a preference value than one many lifters consider when purchasing a pre-workout.
For me Taste does not matter at all, i am not taking a pre workout for taste and mix-ability but for effectiveness.
With that being said, Rocketpop is very enjoyable to sip on. It has no chemical taste like most pre workouts, 'rocket pop' flavor was SPOT ON like Ramune (Japanese Soda)
mixability gets a 10 from me, doesn't bother me as nothing is left over after drinking it. One scoop of mesomorph in my shaker mixed with water and everything dissolves pretty quick, Mixes great with no foam or moon sand left .

Dosing

APS Nutrition Mesomorph Dosing

I always just did the one scoop because its truly all you need. I am a stim junkie so I was psyched to see 300mg of caffeine in each serving, not sure how many mg of caffeine in it because it is a stimulat matrix that consist of Glucoronolactone, methylxanthine anhydrous(aka Caffeine), 3,7-dyhydro-3,7-dimethyl-1H-purine-2,6-Dione,naringin,Geranaburn . One scoop and you're off to the races.

Effectiveness
Quite simply this is extremely well balanced and effective. I did not jump out of my skin or howl at the moon or experience skin splitting pumps. But I did find a perfect blend of energy with no crash( well i crashed 3 of 4 times after an workout but it was all worth it) or jitters and focus. It's more of just increased endurance and energy, although a CLEAN energy. It also seems to have mood boosters, so I wouldn't object to drinking this if you wake up feeling unhappy or grumpy. Seriously… balanced training support that let me hit on all cylinders start to finish. What more do you need?
The pump was not that great. It was visible within the first 20 minutes, but then quickly subsided.
Another thing that i noticed is that mesomorph  will make you sweat. You will sweat balls.

Focus
I found myself in "the zone" on every workout. Even whirling away on the spin bike, 30 minutes would fly by like it was nothing…

overall
I was happy with my purchase and definitely don't regret buying Mesomorph. I would recommend this product to others who have tried multiple PWO's because everyone responds a little differently to each one and this product definitely contains what you need from a PWO. This product fulfilled most of my expectations, the only real downfall I would say is the lack of a pump so if you're looking for specifically that feeling from your PWO I would say pass but otherwise a great choice for focus, endurance and energy.

PROS:
Did Not Build Up Tolerance
Awesome Focus
Aggressive
Endurance
No Fatigue
Good Taste
CONS:
Heart Rate Is Fast And Hard
sweat heavy
crashed a couple times after the workout but that's ok