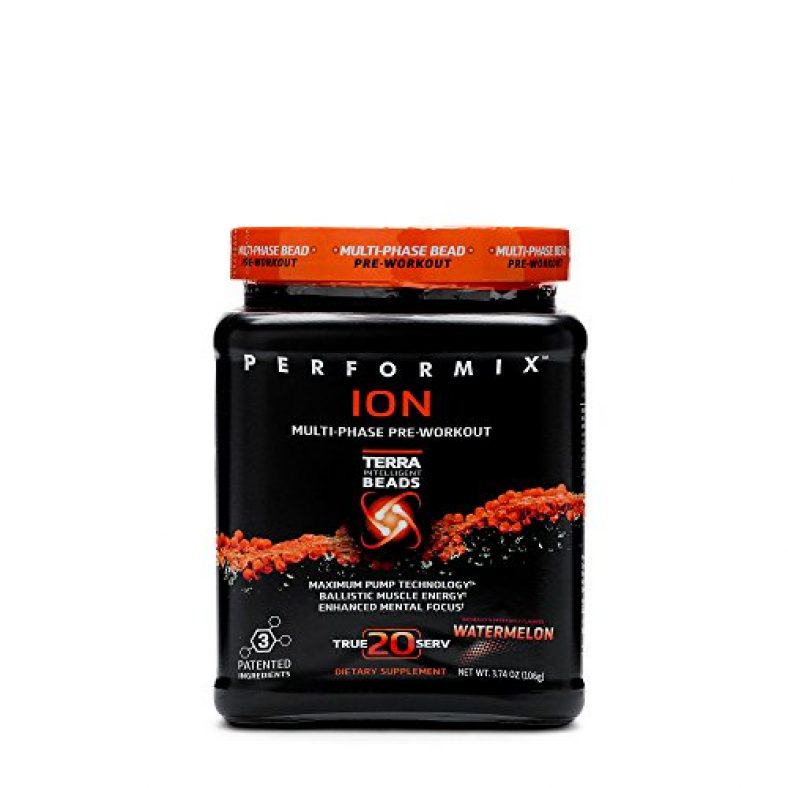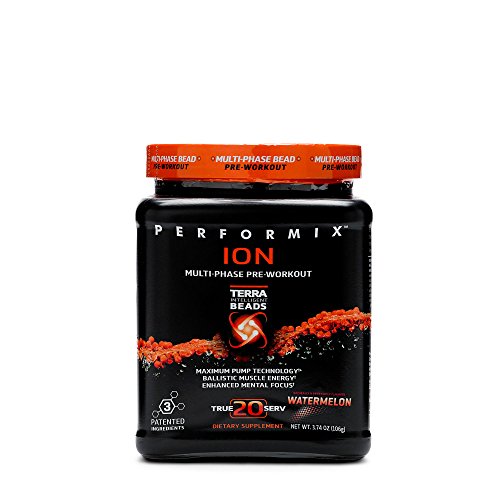 All hardcore, jittery bodybuilders look up to pre- and post-workouts to get that extra shot of energy that they need to live up to their expected workout goals. Obviously, supplements are a vital shot at bodybuilding but it doesn't mean that you end up loading on anything that comes your way, especially when it comes to pre-workouts, it's essential to spend some time checking out customer reviews and product reviews from experts who could help you give their valuable insight on the ingredients used in a supplement. As a fitness industry expert, I can't hold myself from saying this that there are many hoaxes used by supplement giants who cash on their customers' lack of knowledge. More on this in my today's review of Performix Ion v2x pre workout review.
Performix Ion v2x – What is it?
Performix Ion v2x is a renowned pre-workout that's been used a lot these days. The claims that the pre-workout make are big so it's important to break down every detail and differentiate the claims from actual proof. Apparently, Performix Ion v2x can:
Improve Muscle endurance
Provides a boost of energy throughout the workout
Heighten mental focus
How effective Performix Ion v2x really is?
It's hard to make any conclusion just by looking at the nutritional label of Performix Ion v2x because much of the ingredients are in the form of proprietary blends. Well, yeah, we all know what that "proprietary blend" is all about. It's usually less about other companies stealing their formula and more about keeping the customers in the dark about what they are putting in their bodies.
I personally dislike using any supplement that is all loaded with proprietary blends. It's hard to know how much of something you are actually getting. But one thing that has truly impressed me is the use of Terra Beads in Performix. The Terra Bead Energy Matrix, that's what they call it, is a time-release formula that slowly delivers the ingredients into the body; meaning, you will be having an energy boost throughout your workout.
But here's a little kicker:
Some weightlifters prefer to have a big hit at the start of the workout so they could lift max. Others like to have a steady power throughout their workout. So if you are one of those who wants a quick fix for their energy, maybe, the time-release formula isn't made for you. Personally, I would really prefer the slow release of ingredients because I don't want that high dose of caffeine to make me all jittery.
Compared to other pre-workouts, the delivery system on Performix Ion v2x is better. On the upside, you may want to get a bit jittery at the start of the workout to lift bigger and better. Customers have reported that you don't get that big boost like they do with the other supplements.
It tastes really good
I am citrus and cherry flavors hater. But the good news is that their flavors taste really good. Plus, they have delicious flavors like Rainbow Candy and Patriot Pop, apart from the Blackberry lemonade and Cherry Lime Slush. I haven't tried all of their flavors but I really liked Rainbow Candy. Other reviews found online seem to second me on the great taste that Performix Ion v2x has. Let's face it, the flavor really makes or break a product, no matter how great the ingredients may be.
Major performix ion v2x ingredients
Caffeine
Citrulline Malate
Choline Bitartrate
Theanine
P-synephrine
Betaine
Beta Alanine
Amount Per Serving

500 mcg

95 mg

63 mg

640 mg

320 mg

320 mg

100 mg

50 mg

50mg

10.700 mg

3,200 mg

6000 mg

1,500 mg

5mg
Daily Value

20,833%

4%

1%

10

**

**

**

**

**

**

**

**

**

**
Critical analysis of the performix ion v2x ingredients
out of stock
as of March 19, 2020 4:47 am
Caffeine
This is the most commonly found ingredient on a pre-workout. If you aren't intolerant to caffeine, then you are in luck because it really gives you that special boost during the workouts. In the case of Performix Ion v2x, there's a whopping 320mg of caffeine that's buried within the "Terra Intelligent Dosing Energy Matrix Blend".
This much caffeine is a normally a problem with loads of side effects but presuming that Performix has a slow-release formula, we could say that it may not have a lot of immediate consequences. However, some customers have reported sleeplessness after the use of Performix Ion v2x. If you workout later in the day, maybe it's a good idea to train at least 6 hours before going to bed if you are using this pre-workout.
Citrulline Malate
Citrulline is an essential nitric-oxide boosting ingredient and found in most pre-workouts. Higher nitric oxide levels in the body mean increased blood flow. Performix has 6,000mg of Citrulline Malate which makes it super effective.
L-Theanine
This is a caffeine enhancer that boosts the impact of caffeine without causing caffeine-induced side effects.
Betaine
Betaine has no clinically proven benefits for the body except for that it leaves a fishy odor on a person after its consumption.
Beta-Alanine
Beta-alanine is an acknowledged amino acid that has been associated with improving muscle endurance. Performix has 3,200mg of Beta-alanine which is certainly a large amount.
What are the side effects of performix ion v2x ?
Due to the high amounts of caffeine, it's inevitable that Performix would come with consequences. Even though it has its special slow release formula, some users have reported symptoms like chest pain, fast heartbeat, anxiety, nausea, etc.
If you are expecting a pre-workout without any side effects, you are daydreaming then. Caffeinated pre-workout, especially highly-caffeinated ones like Performix, will give you jitters but it's up to you how do you use them. If a supplement is leaving a negative impact on your body, it's highly advisable that you quit using it.
The benefits
Different users have reported increased endurance and better energy during their workouts. The time-release mechanism ensures that you stay charged throughout your workout.
Cost
Performix is sold at different prices but my quick research has revealed that it could cost between $1.60-$2.00 per serving depending on the number of servings that you buy. I think this pre-workout is a bit more expensive than other similar pre-workouts available.
My Final words on Performix Ion v2v
Performix is a good pre-workout but it's not extraordinary. It does pretty much what other pre-workouts can do. The only difference is its time-released delivery system that makes it better than the others.
To me, the more proprietary blends that a supplement uses, the fishier it gets, because you really don't know how much of an ingredient you are taking.
The side effects on Performix are quite troubling owing to its high caffeine per serving. If you are using this supplement, it's important that you are ready for the side effects, like faster heartbeat, nausea, chest pain and sleeplessness.
The taste of the product is great so you will love having it as a pre-workout. But at the end of the day, it's the safety of a product that matters over taste and efficacy.