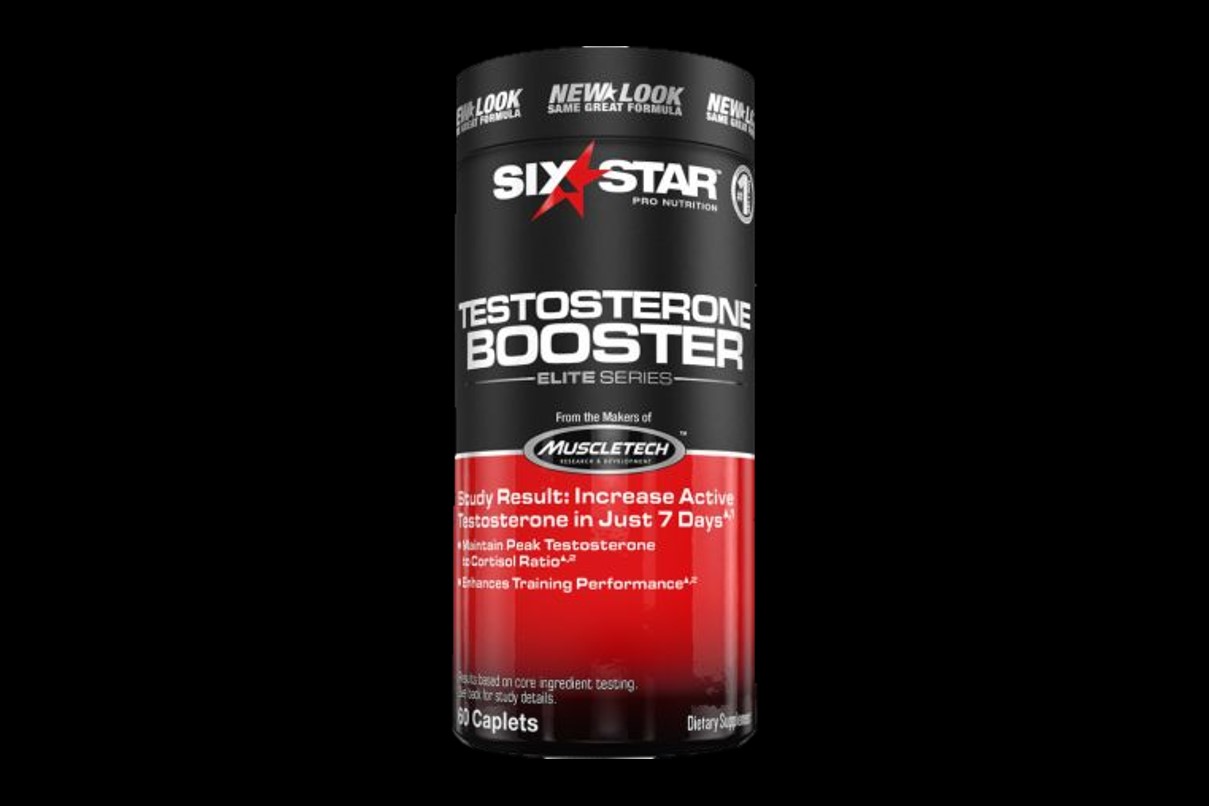 When you hear the name MuscleTech, your expectations are automatically lifted very high. However, if you are going to expect that same superior supplement quality from MuscleTech for their Six Star Testosterone Booster, then you are really going to be disappointed. Apparently, Six Star Testosterone Booster promises to deliver higher free testosterone and lower cortisol levels, thus providing you improved training, but this isn't truly the case
The effect of Six Star Testosterone booster on your T levels is marginal because most of the ingredients used in their formula aren't scientifically proven to raise testosterone levels. The formula of Six Star is extremely weak and nothing even close to what a highly potent T boosting supplement looks like. But there is a catch, and it's the price. For something that costs only $10, Six Star is still something you can try.
On the BodyBuilding.com, the product has a rating of 9/10, but only one out of 55 ratings was a verified purchase. Generally, you would be seeing negative reviews of the product on the internet which hint at the possible weakness of this testosterone booster.
Six Star Testosterone booster doesn't include many important scientifically proven ingredients including Zinc, Magnesium, D-Aspartic Acid and Vitamin D and B6.
Let's take a look at the ingredients packed in the Six Star Testosterone Booster:
Ingredients
The old saying "You get what you pay for" seems to fit in perfectly for Six Star Testosterone Booster. 3/4 ingredients in this T booster don't have a very strong reputation for improving testosterone levels.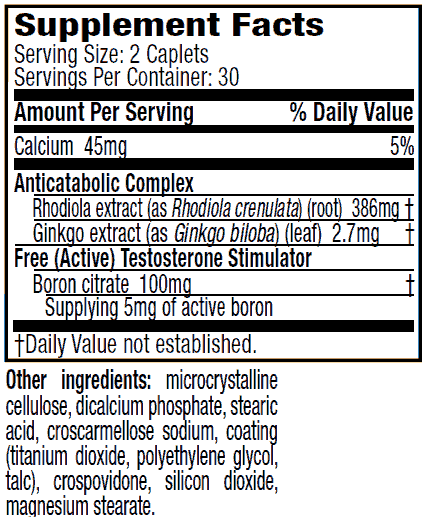 Boron
Boron is probably the only testosterone boosting ingredient on Six Star Testosterone Booster. It's a great mineral that targets the effectiveness of Sex Hormone Binding Globulin protein (SHBG ties itself testosterone, making it unusable by the body), spiking the internal testosterone levels. According to one study, a daily dose of 11.6mg of boron could increase the testosterone levels by 28 percent. Not to forget that study also refers to the increased cortisol levels as a result of prolonging used of boron.
Calcium
Recently, calcium has also been studied for its testosterone-boosting benefits and the results have come out to be very positive. However, when it comes to Six Star Testosterone Booster, they aren't offering the right dose which is 35mg/kg of bodyweight. In fact, every serving of Six Star Testosterone Booster contains only 45mg of calcium. So expect the dose of calcium on this testosterone booster to do nothing to your body.
Rhodiola Extract
Many animal studies have shown Rhodiola Extract's positive effects on the body to deal with the stress of exercise. A 386-mg dose is big and definitely beneficial.
Gingko
Gingko has a strong reputation for improving mental health by increasing dopamine levels in the body. In fact, a few other studies, Gingko's has been tested for its ability to treat erectile dysfunction. The optimal dose of Gingko isn't determined yet, but a tiny dose of 2.7mg won't be making much a difference, I am pretty sure.
Price
Six Star Testosterone Booster is ridiculously cheap and if you are on a limited budget, you would be quite inclined to put your money into this testosterone booster. Not everyone out there who has used this testosterone booster got the results, but if you want to get some extra stamina, then Six Star Testosterone Booster could actually help you out with its Rhodiola extract.
Daily Dose
You'll need 4 caplets of Six Star Testosterone Booster daily. Two in the morning and two in the evening. Some users who got the results with this T booster have reported using it on an empty stomach (I don't recommend taking any supplements or boosters on an empty stomach though).
Trustworthiness
As a brand, MuscleTech, the manufacturer of Six Star Testosterone Booster, has a great reputation and is named amongst one of the best bodybuilding supplement brands. However, with their Six Star Testosterone Booster, that includes very few ingredients and a low price, MuscleTech has drifted from what they have been offering on their whey powders and other supplements.
Customer Reviews
On Amazon, Six Star Testosterone Booster has a customer rating of 3.5 stars out of 5 which isn't a high praise but not bad either. If you want to check the product's Amazon listing, you can do it here. Customers know that it's a 10-dollar product and they can't expect something miraculous out of it. On another site, Six Star was brutally destroyed by one angry supplement reviewer who totally hated this T booster. On another site, one user shared his personal anecdote which seemed pretty positive. However, he used a high dose of 6 caplets per day as compared to the recommended daily dose of 4.
Side effects
The ingredients on this T booster could have been associated with a few side effects including acne, headaches, and insomnia. However, only 5 percent of the total users have actually complained about experiencing any side effects. One user on the Bodybuilding.com, however, mentioned that these side effects are a consequence of the lack of water in the body, so increasing the daily intake of water to 1200 oz. a day could solve the problem. Also, note that a lot of users have reported some acute acne after using this product, so you have to be super careful if you don't want to have a bumpy skin.
Final Word
I don't use testosterone boosters, so I don't have a hands-on experience with Six Star Testosterone Booster. But what I do know is that this product's ingredients' list falls short of a powerful testosterone booster. If you have limited funds, you could actually give this one a try as it's just $10 bucks that you won't regret wasting (if you don't get the results).