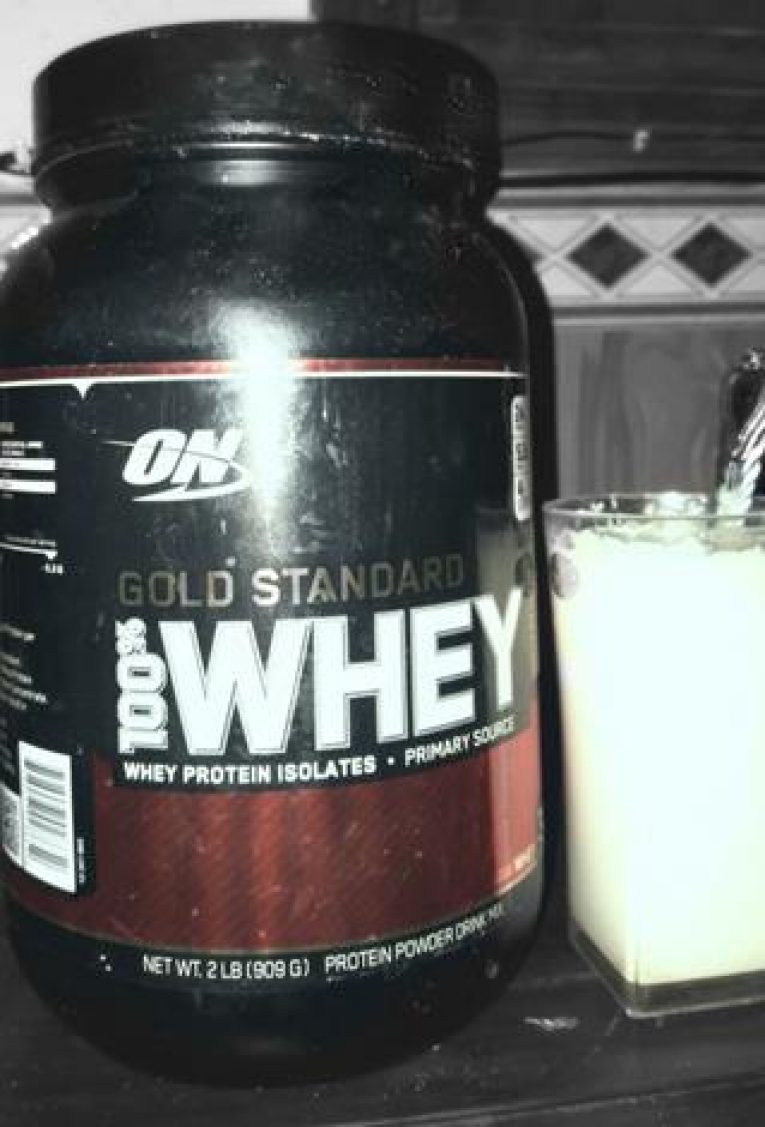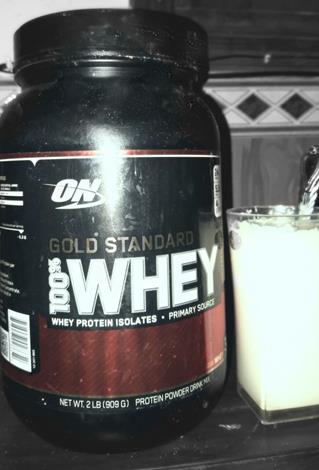 INTRODUCTION
Whey Protein Isolates (WPI) are the purest type of whey protein that at present exists. WPIs are comparatively expensive to use, yet rate among the best proteins that can be bought. That is the reason that they are the primary ingredient you read on the Gold Standard 100% Whey container. By utilizing WPI as the essential part alongside ultra-filtered premium whey protein concentrate (WPC), Whey Gold Standard provide 24 grams of protein into each serving to fulfill the muscle gaining needs after the workout. ON's expertise likewise reaches out to mixability. This better quality powder has been instantized to blend effortlessly by using a shaker or only a glass and spoon. There's most likely a possibility that this is the standard by which all other whey proteins are measured.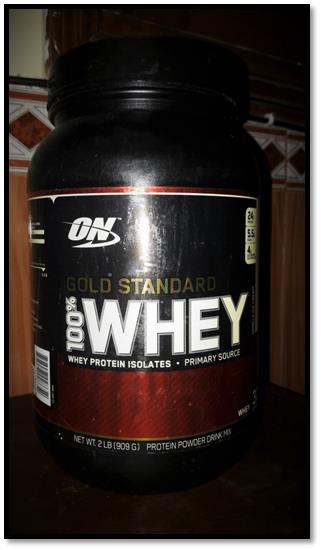 MIXABILITY
Comparatively to all other proteins, in terms of mixability I am a huge fan of this protein. Most of the other shakes doesn't dissolve smoothly and immediately as Whey Gold Standard. I never used a blender for mixing this protein shake. I have mostly only used a shaker bottle or a normal table spoon and to my surprise it was easily dissolved with a minimal effort of just a few seconds. In terms of Mixability I would like to award ON Gold Standard Whey Protein a great 4 out of 5 stars.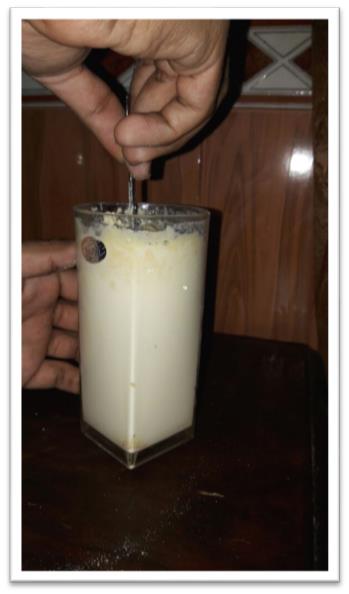 TASTE AND TEXTURE
So far have tasted so many yummy flavors, my most favorite flavors are double rich and extreme milk chocolate. I am currently using Vanilla Ice Cream flavor. In terms of personal choice, I normally never opt for Vanilla flavor but however I did enjoyed the Vanilla Ice Cream Protein. Vanilla Flavor is not as good as double rich chocolate flavor but definitely worth a try. Vanilla flavor enthusiasts will love this flavor because it's taste is just like, if you are having a vanilla flavored ice cream.

Another plus point with this Protein is that despite its awesome taste, the fat and sugar amount percentage has not been compromised. It still has a very low fat and sugar percentage.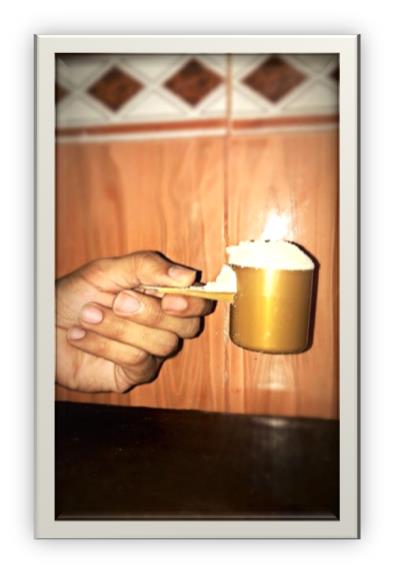 As for its texture it had an awesome mixability and I didn't experienced any clumps in my shake. The only flaw that bothered me was that it had a kind of dilute watery consistency, but the advantage of such consistency is that this protein shake is perfect for gulping down after a workout and more importantly it digests like a dream.

Its taste and texture is good enough to be taken in the form of a healthy desert. I rate the vanilla flavor a great 4.5 stars out of 5.

EFFECTIVENESS
In terms of effectiveness the main goal of protein is to offer you extra amount of calories for your diet routine or to be utilized as a source of meal replacement during the busy days. It's also best for people that are trying to replace their unhealthy meals with it in order to get a better and more attractive physique,

However the giving review on any protein product is difficult due to the fact that unlike creatine and other pre workout supplements its effectiveness cannot be immediately noticed. .

As my personal experience is concerned I started using Gold Standard 100% Whey in order to get a leaner look and tone my body muscles after a bulking cycle.

I used to take it daily the first thing in the morning and after my workout. It proved to be the most effective supplement I ever used because despite of the fact that I was doing a half an hour tough cardio routine and reduced my calories in take, still I was able to gain few pounds of lean muscles. I was surprised with joy to note its fantastic recovery, because after this tough workout routine. I was expecting a little bit of weight loss.

With the help of this protein I was able to exceed my workout limit on every workout. .

Whey Gold Standard has been a part of my work out for a long time now and I think that it provides a great convenience that everyone should take advantage.

PRICE (Value for Money)
Whey Gold standard is easily available in many flavors on different online platforms for sale. Its normal price for a 5lbs container of Gold Standard 100% Whey is till £50 on United Kingdom's Amazon.com.

Although it seems to be a bit pricy and expensive as compared to other protein products. The main reason behind Whey Gold Standard's slightly more expensive price than some of the other brands available in market is that this supplement contains whey protein isolate which is (pure protein) as the main and most important ingredient. Alongside with Whey Protein Isolates, there are a number of other goodies with it for which you might pay extra.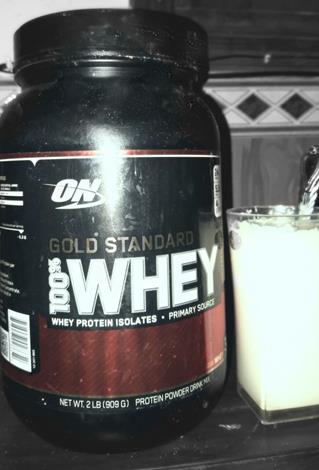 OVERALL REVIEW
Whey Gold Standard is an incredible tasting, high quality and reasonably priced protein supplement with an amazing high nutritional ingredients profile from a top leading organization in the industry.

There's no single Optimum Nutrition Gold Standard Whey Protein which did not have a great taste; I have been altogether delighted by its each and every flavor. Additionally, the flavors I have attempted are; vanilla, cookies n' cream.

Moreover, this whey protein has a high value of protein content for each scoop. More essentially, it has some top quality ingredients that clear out the greater part of the competition. This whey protein has low sugar, low fat, and high protein per scoop.

This protein supplement is #1 in the business which is as it should be! With all the distinctive flavor alternatives, you will never get tired with protein shakes. The powder blends well and is awesome for pre-workout, post-workout, or whenever of day that you have to get some additional protein in.

Indubitably, its awards are well and genuinely merited, and the nature of this item represents itself with no issue.

Other than a taste which is great, I can't discover many negatives connected with it. I grant Optimum Nutrition Gold Standard Whey Protein a general score of 4/5.