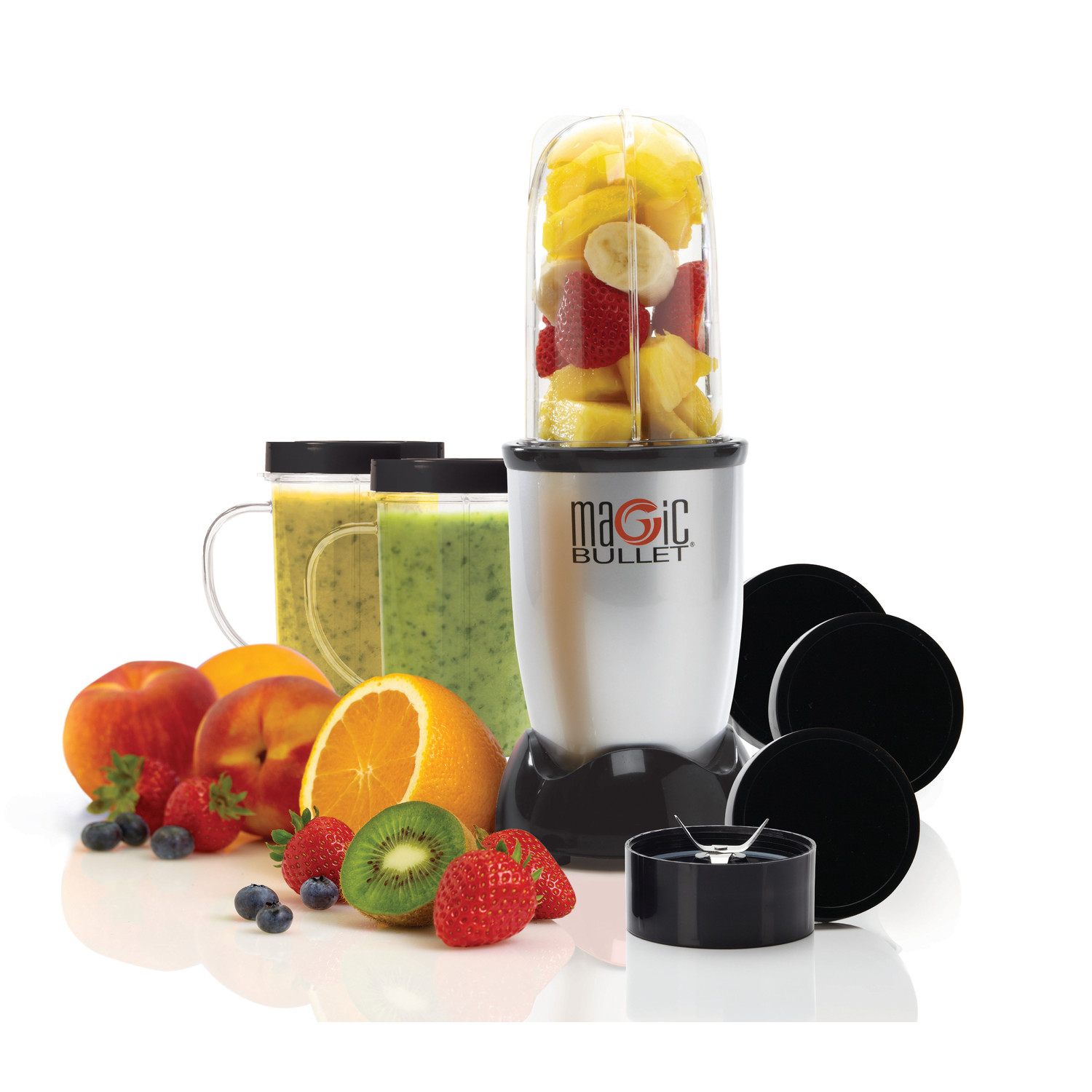 You see them often pass on social media, healthy delicious smoothies and other tasty shakes. I was looking for a good blender to mix protein with fruit. I finally opted for the Magic Bullet blender and I was so positive about the product that I decided to write a review about it!
Important properties of a blender
My previous experiences with blenders were not so positive. often spare parts were lost or it was a disaster to clean the blender. Therefore, I knew what to look for in a new blender:
The blender that is not too expensive but quality
The blender should be easy to clean
The blender should not take up too much space
The blender should be easy to use
In short, a simple blender for a good price.
The price and content
It's always interesting to know What you will get with any product you purchase ? In the packing of the Magic Bullet you will find the following items:
high-torque power base
stainless steel cross blade
tall cup
2 party mugs + 2 comfort lip rings
3 stay-fresh resealable lids
recipe book
I myself was pleasantly surprised by the contents of the box. There are several drinking cups with different colors. For all this you pay only $39.99 + free shipping. An excellent price for what you get!
Cleaning the magic bullet blender
The cleaning of the magic bullet blender was really a relief. You can fill your cup with what you want, such as fruit,protein powder and water . Then turn the cup on the Magic Bullet. After half a minute it's done and you only need to rinse the blade. The cup you can just do quick rinse in the dishwasher or by hand with soap and water, really great!
This is a part where the Magic Bullet scores less. You get a lot of different parts from the Magic Bullet. This is on one hand an advantage but also a disadvantage. You must have space to store all of these separate components in your kitchen.
The Magic Bullet in Action:
Below is a short video demonstrating how the blender works and what you get when purchasing the magic bullet blender .

Conclusion Review Magic Bullet:
In short this is a great "small" blender for a good price. Perfect to mix your protein shakes with some fruit for example. So my strawberry shake with blueberries and water within 20 seconds ready!
The only thing less to this blender is that there are various cups and accessories that you need somewhere to store in your kitchen. Do you have a Magic Bullet and what to add to this Review? Let us know in the comment section below.