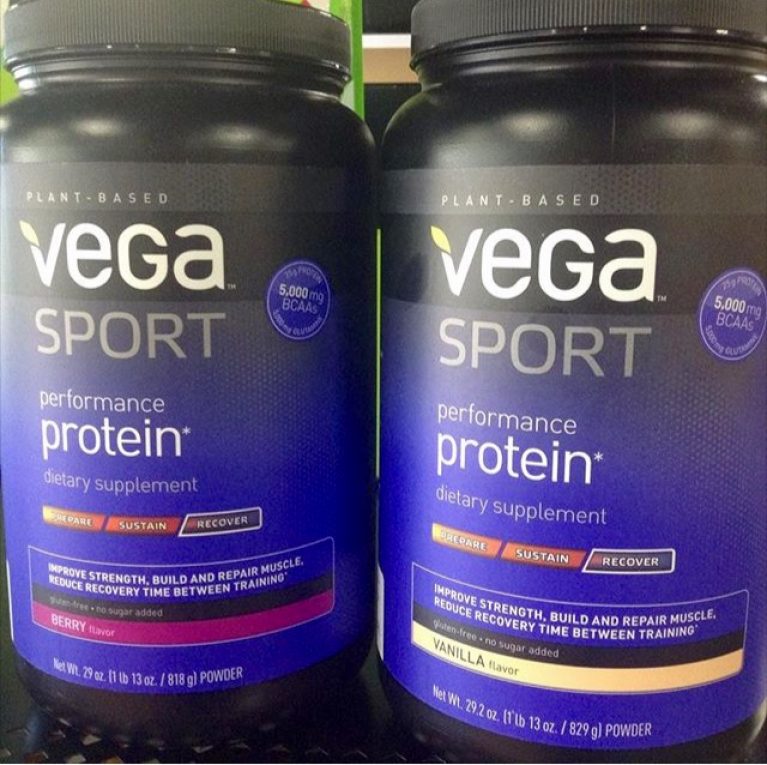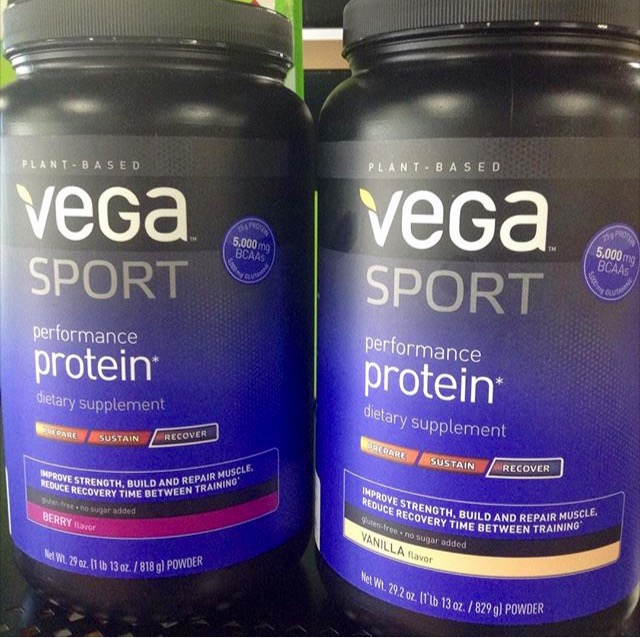 Vega Sport Performance Protein: A Product Review
By Kristen Kelley (find me on Instagram @mrskelley0308)
Vega is a line of vegan supplements, inclusive of meal replacement shakes, protein powders, pre-workout, recovery drinks, hydration drinks, and even digestive enzymes. Vega sport performance protein powders and supplements are all plant based and certified vegan, clean, gluten free, soy free, and nutrient dense supplements with a vast array of nutritional benefits.
All of Vega's products are free of artificial sweeteners, flavors, colors, and preservatives, and have no sugar added.
Ingredients
Vega Sport protein contains a special protein blend of pea protein, pumpkin seed protein, organic sunflower seed protein, and alfalfa protein. Additionally, you will find Tart cherry, Probiotics (Bacillus coagulans [provides 1 billion cfu/serving]), Bromelain, Turmeric extract, Black Pepper extract inside every flavor. Depending on your flavor choice, you will find less than 2% of other ingredients such as cocoa powder, natural vanilla, chocolate, caramel or mocha flavors, stevia, and xanthan gum, as well as beet, apple, or strawberry powders.
[wpsm_comparison_table id="4″ class=""]
Texture
The texture of Vega Sport Performance Protein is quite smooth. It mixes well into any plant based milk, water, or juice. It is not gritty or grainy, like some plant based protein powders can be. It is not thick, pasty, or heavy. Whether you prefer blending in a banana or not, you should be happy with the mouth feel of this vegan protein powder. The mixability is much better when you blend this protein with your plant based milk/juice/water using your blender rather than a shaker bottle, as is the case with most protein powders.
 Taste
As I've mentioned in a previous review, taste is subjective. Vega Sport Performance Protein has a pleasant taste, in my opinion. If you do not typically like Vega proteins, you should definitely give this one a shot, as it has a much lighter and pleasing taste, even without mixing in fruits. However, if you do not typically like the taste of stevia, you may want to blend in a banana, as though the stevia taste is not strong, someone who doesn't care for it may detect it if you are consuming the protein by itself. Additionally, you have a few flavors to choose from with this line. They offer your basic chocolate and vanilla, but offer berry and mocha flavors as well.
Pros
Vega Sport Performance Protein has a lot going for it. First, it is a great source of nutrition. Per scoop, you will get 30 grams of protein, most of your Required Daily Allowance (RDA) for many vitamins and minerals (or a good bump for your macros!), as well as a complete amino acid profile boasting 6 grams of BCAA's, 6 grams of glutamine,  probiotics, and tart cherry juice, and turmeric. This shake is specifically designed to be taken post workout, as these ingredients aid and speed up  the recovery your joints and muscles, and help repair and build strong muscles. Additionally, both tart cherry and turmeric can ease inflammation. Probiotics help keep the proper balance of good bacteria in your gut. Good gut health is essential, as proper flora in your digestive system (good bacteria ) can affect how your body  absorbs vitamins and minerals, your overall digestion, the production of vitamins by your body, your immune response, and your body's ability to eliminate toxins. Many people do not know how closely linked brain and mental health are to your hormones, and proper gut health assists with hormone regulation as well. This means that good gut health has a positive effect on your mood, mental health, and even your memory. Because this source of protein is plant based and made from whole foods, you will also get the bonus of fiber, which you will not find in dairy and animal sourced protein powders. Fiber is essential in a healthy diet, as it can help prevent heart disease, diabetes, weight gain and cancer, and can also improve digestive health. Fiber can also help reverse diabetes, lower cholesterol and blood pressure, glucose levels, and inflammation. However, the typical American only consumes about 10-15 grams of fiber per day while the RDA is 20-35 grams of fiber per day. Insoluble fiber is the portion of plant based foods that is not digested, but rather moves through our digestive system, clearing out carcinogens, and helping your digestive system move along smoothly. Soluble fiber dissolves with water, creating a gel like substance, which helps lower blood pressure and cholesterol.
Cons
Like any protein powder, there are some negatives to Vega Sport protein, the first being the price. Vega Sport protein costs approximately $1.88 per ounce, based on the price listed on Vega's website. If you choose to make your purchase on Vega's website, you currently receive a free shaker cup. If you do some online comparison shopping, as well as shopping sales at your local stores, you can probably find an even better price if this is the protein powder for you. Additionally, you can choose from three sizes of Vega Sport Performance Protein. You can purchase a large 29.2 ounce tub (1lb 13oz.) which has 19 servings, 1.2 ounce single serve packets (which are great for trying out a new product or for anyone on the go), as well as boxes of twelve 1.2 ounce single serve packets. Furthermore, I feel that even though the flavor options available are nice, people definitely do seek out more flavor options to keep their protein shake routine fresh. Vega could definitely stand to come up with a few more flavors for this particular line, as they do have other delicious flavors in some of their other vegan protein powders.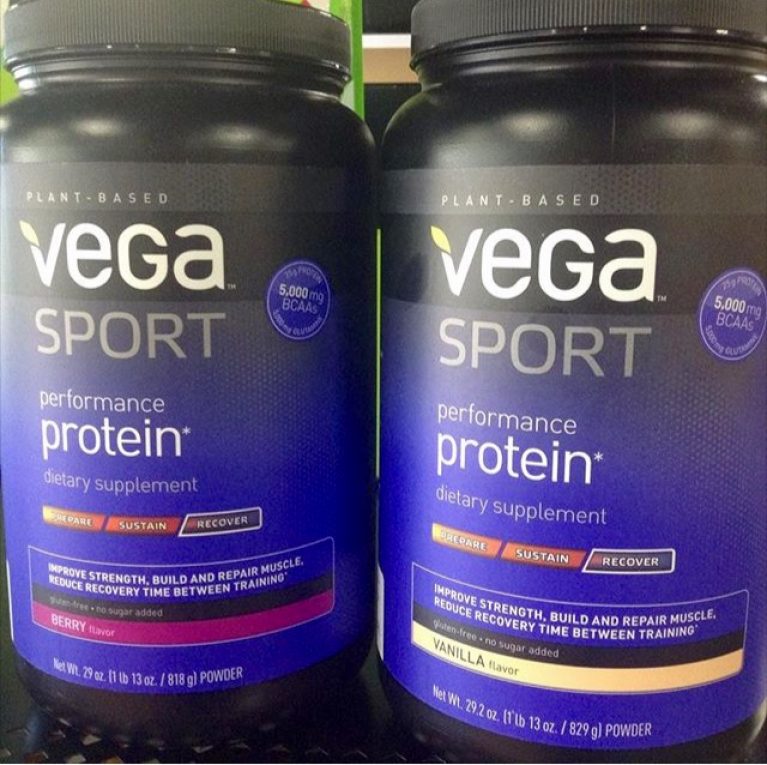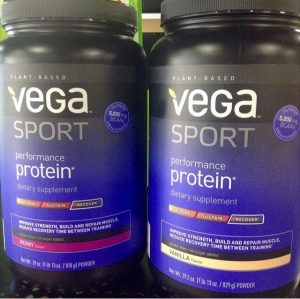 Overall, I can say that I found Vega Sport protein to be a pleasant surprise. Typically, I'm not a huge fan of the Vega protein powders, though I've used them before, and definitely find them to be passable in a pinch. In the past, I found that blending in a banana and some berries makes the other Vega proteins more palatable. Vega Sport protein, however, can definitely stand on its own, no fruit necessary (though it is still a nice addition!). I can positively state that, personally, I enjoy this protein powder. Consequently, whether or not you find them to be delicious, all of the proteins in the Vega line are nutritional powerhouses, full of whole food ingredients and packed with protein, and this product is no different. This product is definitely a protein powder that I can stand behind.
PROS:
30 grams of protein per scoop
complete amino acid profile
speeds up recovery
bonus of fiber
CONS:
Can be expensive
Needs new flavors
VEGA SPORT HYDRATOR: Helps you stay hydrated so you can dial in on what matters - your performance
ELECTROLYTES: When you sweat, your body loses electrolytes. Vega Sport Hydrator helps restore your electrolyte balance with 230g sodium, 115g potassium, 20mg magnesium, and 50mg calcium
& Free shipping
IRONMAN TITLE SPONSOR: As the leader in premium plant-based sport nutrition, we're excited to join the IRONMAN `Ohana as the Title Sponsor and the Official Recovery Nutrition partner of the 2019 Vega IRONMAN World Championship
& Free shipping
PLANT-BASED PROTEIN: 30 grams protein including 5g BCAAs and 5g Glutamic Acid from a complete, multi-source blend of premium, plant-based protein made from pea protein, organic pumpkin seed protein, organic sunflower seed, and alfalfa
& Free shipping
Last update was on: June 8, 2021 3:04 pm