These are testing times people. Work demands, pace of life, expectations from others and those self-imposed and of course, staying fit, healthy and in good shape. It's relentless. Even more so as a guy in the twenty-first century. None of us are getting any younger, but we still want to be able to consistently perform
Hitting the gym and eating healthily is of course all good stuff. But here's the harsh reality gentlemen, as time ticks by, our testosterone, that very essence of masculinity, begins to diminish. As it does, a range of problems can start to occur: weight gain, lethargy, mental alertness issues and sadly, our sex drive can wane.
So, let's check out two testosterone boosting supplements to see what they can do for us in the face of that:
"Prime Male" by Propura and "Testofuel" by Roar Ambition.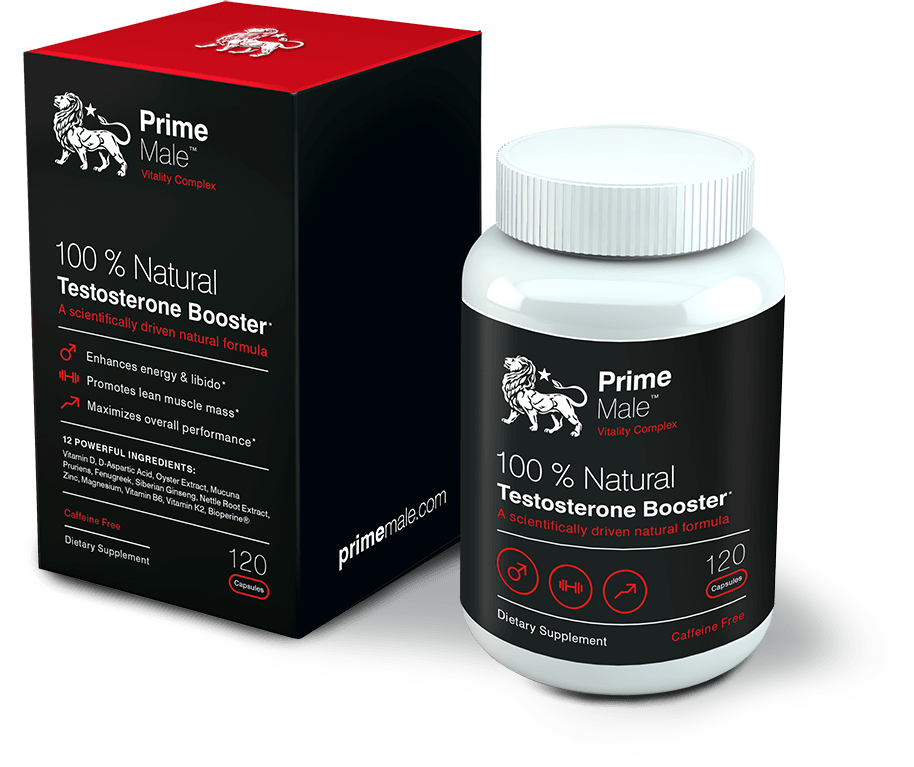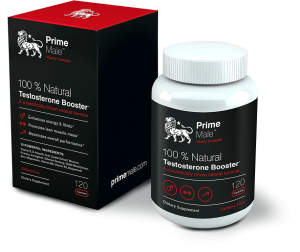 Prime Male promotes itself testosterone boosting qualities as helping men in a number of ways. Some key points:
First up, there's lean (muscle) weight gain while simultaneously shedding unwanted fat.
Second, there's the offer of both improved energy levels, coupled with better clarity of thought and cognitive awareness.
Third, putting a spring back in your bedroom step with improved libido.
Manufactured in the USA, Prime Male is marketed as a being 100% natural, containing ingredients like Asian red ginseng and nettle root, the Prime Male website makes a very clear and bold statement that it will "…boost testosterone 42% in 12 days." That claim rests in large on Prime Male containing D-aspartic acid which has been shown in studies, if taken regularly, to help some improve diminishing testosterone levels.
In addition, there's an offer of a 90-day money back guarantee if results aren't seen.
Reviews on Prime Male seemingly fluctuate. Fans state that it does what it promises – generally the positive reports are of moderate improvements in respect of weight loss, muscle gain and energy levels. Some also report improvements in their sex drive over time.
On the down-side, there have been a number of consumer reports that Prime Male at best takes a long time for any improvements to show, at worst that there have been no benefits at all to note. A selection of users have also identified issues with gastric discomfort and bloating.
A month's supply of Prime Male (120 capsules taken at the rate of 4 a day) will set you back $69.00, plus direct from their site, a shipping fee for US customers of an additional $7.95, making a total of $76.95. Prime Male do offer deals on shipping if you buy more than one box.
See:
https://www.primemale.com/order
Then of course there is always Amazon to consider if you are in the habit of both getting in shape and shopping around for the best deal possible – which many of us are.
Pro-tip: Prime Male customer service is email based only. So, don't go looking for a 'phone number if you have a query…
So, with all things considered, the jury is out for Prime Male. Perhaps you may wish to cast the deciding vote and check these out?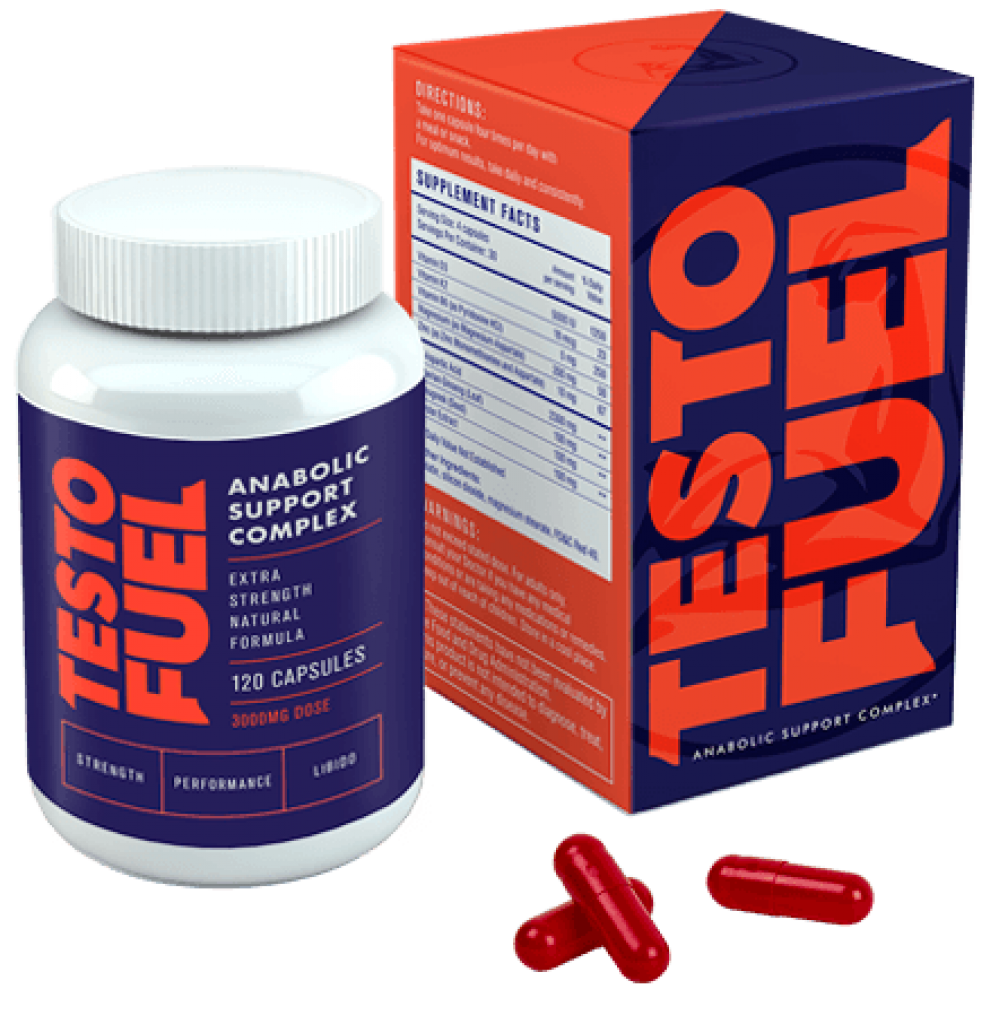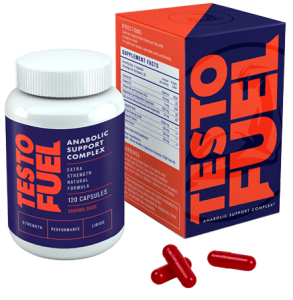 Starting from a near identical platform as Prime Male, Testofuel also offers to improve the key areas of muscle-gain, weight loss, improved sex drive and improved focus and concentration.
Again, all the ingredients are claimed to be 100% natural, and includes D-Aspartic Acid, Vitamin D, Ginseng, Fenugreek and Magnesium. Testofuel is manufactured in both the USA and the UK.
In its push to further enhance its libido improvement credentials, Testofuel also contains extract of oyster (and gelatin too) – so not suitable for vegetarians or vegans.
In respect of buyer reviews, well, here's another area that Testofuel shares with Prime Male – it's a mixed-up bag of opinions.
Testofuel advocates have identified that they have started to show results within a couple of weeks of use, including reasonable to significant muscle gain, coupled with weight loss. However, interestingly, the bulk of those reviews have ben made by those that clearly have a disciplined approach to regular work-outs at the gym.
On the other hand, the Testofuel nay-sayers are quite vocal. Moderate critics have stated that they only experienced very moderate improvements across their target areas. More strident critics decry the negligible to zero impact of Testofuel in any target areas. A few even reported issues with headaches and stomach upsets and pretty much nothing else.
A box of Testofuel will last you a month (each box contains 120 capsules which you are recommended to take 4 time a day) and retails on their site at $65.00. However, for US customers, as with Prime Male, expect to find another $7.95 on top of that for shipping, totalling $72.95. Per Prime Male, buy more boxes per purchase and you can get shipping concessions.
Curious? Try:
https://www.testofuel.com/order-now.html
Pro-tip: Testofuel is only available direct from their site.
Not to be outdone by Prime Male and other rivals in this competitive market-place, Testofuel also comes with a 90 day-day money back guarantee if results aren't forthcoming.
Testofuel may just be what you are looking for. But when it comes to supplements, the proof of the pudding for the individual is always going to be in the taking.
In a congested market-place, particularly so the testosterone supplement one, it's hard to know which way to turn.
Both of these testosterone boosting supplements come with evidential user accounts of improvements in the gym, waist-size and the bedroom department. Likewise, both products also have a swathe of detractors.
Price wise, for a single box of each, Testofuel edges it, but not by much. So, if watching the pennies is a strict consideration for you, Testofuel may be what you choose over Prime Male.
And then there's shopping around. Testofuel keep their cards close to their chest in that you can only buy direct from them. Prime Male offers you the chance to go on bargain hunts in the jungle that is Amazon.
Another thing to keep in mind, if you're a vegetarian or vegan, Testofuel will be off your radar given some of its ingredients.
So, in a one-on-one showdown between these two products, much will depend on your own circumstance and preferences.
Here's to you finding the testosterone supplement that works for you.